Learning how to improve your singing voice can sometimes be frustrating. I know how it feels when you love to sing, but struggle to get it the right way.
For those, who are seeking some guidance, this article is for you. In the next paragraphs I deal with 3 common singing mistakes and how to fix them.
Enjoy and find some inspiration.
Mistake no.1 – Reaching For High Notes

This is probably the most common mistake you can observe in untrained singers. The higher the notes they want to sing, the more they are reaching to get them.
Cause
What lies behind physiologically is a high larynx. So when going higher in pitch, the larynx is being more and more lifted. Though, the problem, why you lift your larynx in the first place, is being rooted in using the "wrong" muscles for singing. That's why you can't fix this issue by only focusing on keeping your larynx low. The ideal position for singing (high, middle and low notes) is a relaxed larynx.
Symptoms
Narrow, weak and crimped sound.
Screaming on the high notes
Desperate look on the face.
Strained overall expression
Solution
To be honest, it will take some time and serious practicing retraining your body and mind. The best way to do so is by learning a proper and solid vocal technique. You can read on 4 Ways To Improve Your Singing Voice or choose to join an online singing program.
Anyways, there are some good exercises to make first steps in the right direction.
The right conception: We have to turn our minds world upside down. So when we want to sing high, we must think low. It's like when you used to go up the stairs, you should now go down to the basement. Don't reach for the high notes in the sky, find them deep down below.
Squats: For further back-up of the new conception, you can do this exercise. Sing an ascending scale with 3-4 notes. At the top note, you do a squat. What happens is that the highest note of the scale will instantly feel like the lowest.
Gently fix your jaw: This is also a good one, but you have to be careful. Put your hand on your jaw and gently push it a bit backwards. Now your larynx is in a relaxed position. Now start singing a scale and keep that position with your hand. As your body is now unable to engage and lift the larynx, he will look out for new strategies to sing higher notes. As a result, he will use the "right" muscles. You just have to be careful not to force anything here. Start low and give your body the chance to adapt to this new way of singing little by little.
Mistake no.2 – Singing Out Of Tune
This is another big issue and reason number one, why so many people shy away from singing in front of other people. It's also claimed that you can have the worst technique or shrill sounding voice, if you can hit the right notes, you will still be deemed as someone, who "can sing".
When I started out, I struggled terribly with singing on pitch. Although, in my head I knew exactly how the melody was, it came out totally different.
The common belief is, that we can't fix this. You often hear people say:"I just can't sing. Don't have a voice". If you're not interested in it, it's okay. But I've met so many people, who desired for expressing themselves through their voice.
All I can tell you from my very own experience is, that if you sing out of tune, you can fix it. Period.
Cause
Although the exact reason for singing off-key remains undiscovered, there are some things for sure. It's not your ears – it's your brain. It's not your vocal chords, but it's the proper placement and muscle tension.
Symptoms
While the symptoms are quite obvious -not hitting the right note- the range within is broad. From singing a bad note occasionally to supposedly singing a totally different song, every stage is covered.
Solution
Yes, yes and yes. There is something you can do about it. I've already shared some strategies in How To Sing On Pitch and How To Sing In Tune Instantly
Basically it's all about this
Ear Training: The term is a little misleading, because -as I already mentioned- it has nothing to do with your ears, but with your brain. I would everyone highly recommend to start here. There are some great programmes in place. I've reviewed the one, I worked with. You can get more information at Earmaster 7 Pro Review
Brain synchronization: You only need a pen and a piece of paper for training. Draw circles clockwise and counter clockwise as well as lazy 8s.
Body tension: Not many know about this, but having the proper (muscle) tension is also key to singing on or off-pitch. To put it simple: If you're too flabby – you'll sing flat. If you're too strained – you'll sing sharp.
Mistake no.3 – Singing Outside Your Range
I still don't know why someone would rather crack, scream and barely die at "We are the champions" than adapting it to his own abilities – or better choose another song.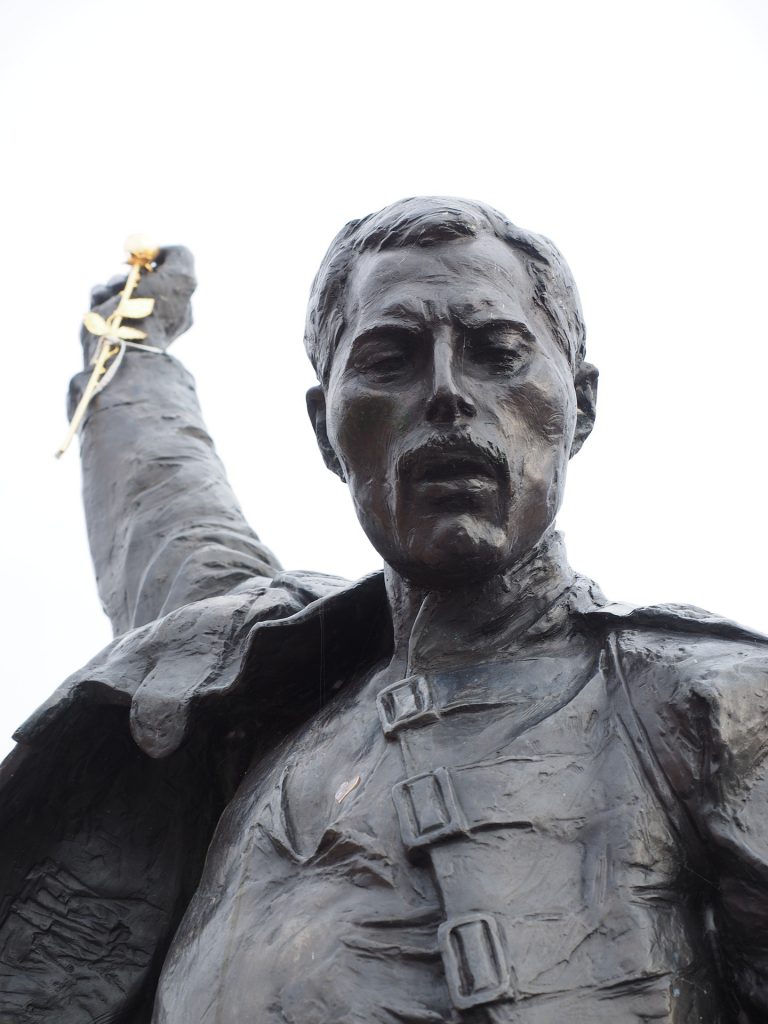 This mistake is only made by amateurs. If a professional singer covers a song, he can't sing in the original keys, he will either transpose it down or makes his own version, where he changes the hardest notes. For instance, take a listen at John Mayer's version of "Free falling".
There is a saying:"Life is a sales pitch." Whether you like it or not, it's true.
And when you're singing in front of an audience, no matter if you do it for a living or just as a hobby, you sell your music and your vocal skills to others. If the buy it, they will applaud and celebrate you.
Solution – Become a smart singer
Buy a capo and find the ideal key for your voice.
Choose those songs, already written within your range
Write your own songs. Learn more about this at How To Learn To Write Songs
The Wrap Up
Over the years, I've noticed 3 common singing mistakes, primarily of the untrained and/or amateur singer.
Reaching for high notes, Singing out of tune and Singing outside your range.
It's my deepest belief, that every of the 3 issues can be addressed and eventually fixed. There are several strategies in place. While singing outside your range can be changed immediately, the other two will take a while.
If you are willing to put some work into it and follow through, you will be rewarded with a new experience of how singing can be. I'll be right here constantly educating and motivating you.
Leave me a comment. I'd be happy to find out, what you think about this article.
Sincerely,
Felix