Product: Singorama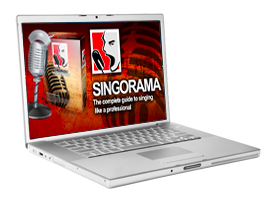 Price: $ 67.00
Format: Download
Place to Buy: Singorama.com
Money Back Guarantee: 60 days
My Rating: 9 out of 10
Singorama, Product Overview
If you want to improve your singing voice or learn how to sing in the first place, you basically have two options:
Hire a vocal coach or train yourself with information provided on the internet.
Besides free tutorials on YouTube, which are quite good, but only a fraction of the whole picture, you can also purchase complete online singing courses. One of the most mentioned programmes is Singorama. A complete guide to really learn to sing from scratch.
I wanted to know, what the fuzz was all about and checked out Singorama for you.
Who is Behind Singorama?
Melanie Alexander is the name and face behind Singorama.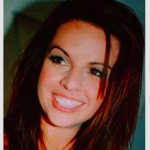 She is a professional vocal coach and was also a member of a famous Australian girl group "Girlfriend" back in the 90s.
Together with some friends from the music industry, she created Singorama.
So, with that background, she definitely knows, what she's talking about.
What Do You Get?
You really get a lot.
The Singorama course comprises a thorough vocal training provided as downloadable audio tracks.
Every lecture is between 12-24 minutes long and backed up with theoretical knowledge as well as the most essential vocal exercises. You not only learn how to breath and sing well, but also get lectures in musical theory like key signature or time signature.
Beyond, some extra lessons focus on auditioning, songwriting and song interpretation.
From my experience, these are very important aspects. Without the ability to make your own music, either writing your own songs or uniquely interpreting a song, you will never become a recognized artist.
Content of the Singorama online course
✔ 28 audio singing lessons
✔ All vocal exercises as bonus tracks (perfect for practicing)
✔ 3 original Singorama songs you can rehaerse on
✔ Bonus software (Pitch training, Record Studio and Jayde Musica)
✔ Singorama e-books
✔ scheduling tool

Is It Worth Buying?
Just take a look at the price. Recently the price was dropped.
The whole Singorama course currently comes for $ 67.00.
That is around what a vocal teacher takes for 1 hour.
In that first vocal lesson you introduce each other, chat a little and you'd probably sing a song, so he can get a picture of your voice. That's it.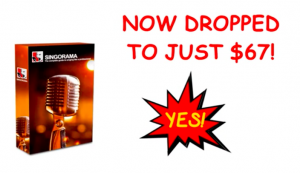 For the same price, you can purchase a full online singing course, which provides you with everything you need to know to get started.
Who Should Go for Singorama?
After checking out every lesson of Singorama, I think it fits perfectly for everyone, who is quite new to this topic. If you have no experience with vocal training and are looking for a way to improve your voice, I can strongly recommend trying out Singorama.
It will give you a solid foundation on how to approach singing and a singing career.Additionally, it's totally risk-free, because you can check it out with a 60-days money back guarantee.

My Personal Assessment
I'm pretty honest here. Not only do I have a substantial experience in singing and vocal training, but also have I bought useless singing programmes in the past.
Pros
✔ Fair pricing: $ 67 for a complete singing course is almost unbeatable, compared to similar products on the market.
✔ 60-days money back guarantee
✔ Content quality: All that's been taught is a proper and healthy technique.
✔ Structure: Singorama is set up well and structured in a manner, that everyone with no experience in singing can complete the course
✔ Scope: Singorama covers vocal technique, breathing, musical theory, auditioning, singing on stage, setting realistic goals, interpreting and songwriting.
✔ Additional bonus software for eartraining and audio recording
✔ Easy to use: Just download the audios to your smartphone or i-pod and practice everywhere you want.
✔ Keeping it real: Singorama makes no false promises. You are advised to keep up the work and set realistic goals. No course will make you an Idol overnight.
Cons
✔ No feedback: This is the only real downside of Singorama or any other online singing course.You get the exercises and instructions how to sing, but you never really know, if you're doing it right.
Anyways, if you make progress in terms of range extension, vibrato or volume increase, chances are you're doing it right.
Overall Conclusion
If you desire to improve your singing voice, but don't want to spend hundreds of dollars on a vocal coach, Singorama is definitely worth trying.
This online singing programme teaches you the essentials on how to sing properly. Moreover, you'll learn a variety of aspects that goes along with singing, such as music theory, interpreting a song or songwriting.
The makers of Singorama have put a lot of effort into creating a comprehensive online singing course.
For the ridiculously low price of $ 67 you can purchase training material that can lay the foundation for your further vocal development.
If you want a structured layout course, providing you with the most essential exercises to increase vocal range, improve sound and your performance abilities, you don't have to look any further.