Getting a present for someone can be a tough task. Not only should it be something that makes a fabulous first impression, but also a gift that actually will be used.
To address a certain interest or hobby is a smart approach. So, if your beloved one is a singer or musician, you found the right place. I put together 13 extraordinary gifts for musicians that surely will be remembered.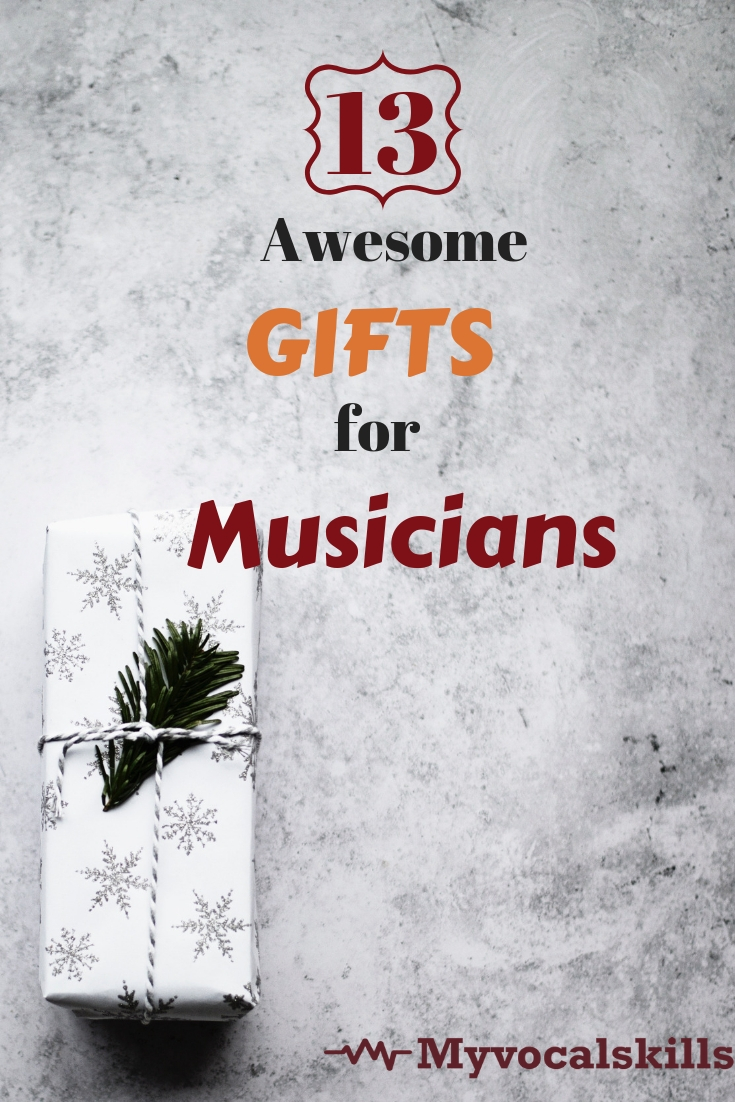 1. Karaoke Singstand Memorex 
Price: $ 399.00
Best place to buy: Amazon
That's a great invention. It's basically a singing stand with a microphone and integrated stereo speakers at the bottom. All you have to do is connect it with your smartphone or tablet. You can then load your favorite songs on e.g. YouTube or spotify.
An intelligent technology, called Auto Voice Control will damper the original vocals and perfectly balance your voice with the music, so you can hear yourself loud and clearly.
If you want, you can plug in a guitar or keyboard to play along.
The Singstand is a great gift not only for Karaoke lovers, but also for singers, who want to practice in a live atmosphere with mike and full music support.
2. Eargasm Earplugs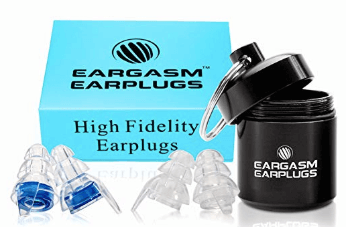 Price: $ 34.88
Best place to buy: Amazon
Honestly, every musician should wear earplugs to protect hearing, when playing on stage. Problem with the most earplugs are, that they filter out the best frequencies, so you only hear a cushioned version of the music.
Not so eargasms high fidelity earplugs. They have an attenuation filter that maintains the full spectrum of sound. Besides a great look and proven benefits, they come with 2 pairs of earplug shells to ensure a perfect fit.
Ideal not only for musicians, but also for music lovers on a concert or festival.
3. Varigrip – Hand exerciser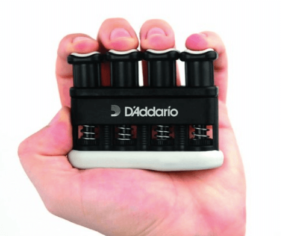 Price: $ 14.99
Best place to buy: Amazon
When I started playing guitar, a hand exerciser was one of my first investments. I also used it in class room. While listening to trigonometry, I pumped up my hand muscles to really hit it at the next gig.
A hand exerciser is great. It helps strengthen your guitar muscles and is so tiny to carry it in your pocket. Besides, it looks cool and you can be sure to get some attention using it in front of other people.
4. Studio Microphone – Neumann TLM 49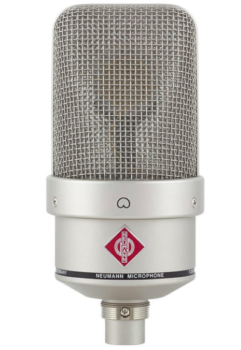 Price: $1,299
Best place to buy: Amazon
It's easy to see that this is not one of the cheapest presents you have ever made. But if you have someone in your life, you really love and he/she is a passionate singer and records her own stuff at home, this is the microphone you should go for.
The TLM 49 is one of the best studio microphones on the market and raises almost every vocal recordings to a new, professional level.
Read this review for more in-depth information before buying.
5. Stage Microphone: Shure SM58

Price: $ 89.00
Best place to buy: Amazon
I say it as clear as I can. If you want to make an amazing gift to a singer, who performs regularly, get the Shure SM58.
It is a no-brainer. Why? This all-rounder has been used for over XY years and is seen by almost everyone as the standard live mike.
And the best part comes here. It is available for under $90. There's nothing more to say. Period.
You better watch out to get one before Christmas.
6. Marshall Kilburn Portable Bluetooth Speaker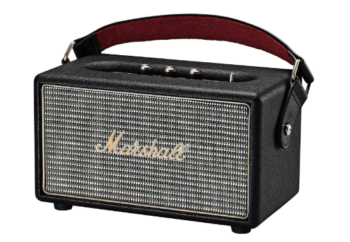 Price: $ 149.99
Best place to buy: Amazon
A portable active stereo speaker solid as a rock. You can stream your music directly to the speaker using smartphone, tablet or laptop. This wireless speaker in classic Marshall design embodies the raw spirit of Rock'n Roll providing high class sound experience.
For all music lovers, who wants to hear music the way it's supposed to be heard.
7. Eartraining Earmaster Pro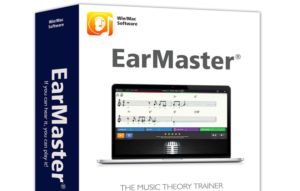 Price: $ 59.95
Best place to buy: Amazon
One of the most important requirements for singing on pitch is the ability to hear music properly. You can train your ears very fast and effectively with an ear training program.
Earmaster Pro is one of my favorites in this field. I've tried and tested it and achieved remarkable results in little time. Besides, it doesn't feel like studying or training at all. Working with the Earmaster Pro is a lot of fun.
This ear training program will enhance your singing on key, timing and your overall musicality.
8. Online Singing Training – Singorama
Price: $ 67
Best place to buy: singorama.com
Some say, there's no better investment than investing into improving your skills.
Singorama is one of the most popular singing training around. I've checked it out personally and can recommend it to everyone, who wants to make his first steps to improve his singing voice. You can read more about in my review.
It currently runs for $ 67, that's only the price of one single private singing lesson. You get lifetime access to a comprised singing resource including recording software and pitch training.
Who aspired singer wouldn't go crazy with such a gift? I would.
9. Water Bottle 3dRose
Price: $ 25.12
Best place to buy: Amazon
I can't stress enough the importance of keeping hydrated during the day. A fact that some may underestimate is how crucial hydration is to your overall energy level. Performing can be as exhausting as working out.
This music styled water bottle is not only an eye catcher, but will support a stunning performance with healthy liquids.
10. Book – This Is Your Brain On Music
Price: $ 11.85
Best place to buy: Amazon
Written by David J. Levitin – a former session musician and producer, who then became a neuroscientist- this book reveals exciting insights into the connection between the human brain and music.
A fun read with scientific based content.
11. Music Journal
Price: $ 9.89
Best place to buy: Amazon
Every musician -especially songwriters- need a music journal. I've tried out some apps, but nothing compares to good old pen and paper. A nice book for quick notices for your next smash hit.
12. Ukulele Set by Kala
Price: $ 59.24
Best place to buy: Amazon
We all have watched the popularity of Ukuleles shooting through the roof in the last years.
And there are reasons for it.
It's easy to learn, because there are no complicated chords to practice.
It sounds appealing and applies this happy Hawaiian feeling to every song.
You can carry it around everywhere you go.
This Ukulele set gives you everything you need to start off.
13. Kliq Metropitch – Metronome Tuner
Price: $ 27.00
Best place to buy: Amazon
The Metropitch is device useful for all kinds of musicians and instruments. It combines three different features in one pocket-sized device.
– Tuner, that can be used with built in mic or jack input.
– Metronome for keeping the right tempo.
– Tone generator to help with your pitch
A marvelous little box of wonders that makes a great gift too.
Conclusion
I hope you found something for your beloved one, that will put a big smile on his face.
Tell me, what do like best? Or do you have any additional gift ideas? Leave me a comment and share your opinion.
Yours
Felix