You are a musician, a DJ or an audio engineer? You know your craft and are looking for ways to pass on your knowledge. You like to write and make some (good) money on the side?
Perfect, then I think it's time to start your own blog.
Trust me, with a little guidance it's easier than you think. I've put together my own experience to give you some ideas how to start a music blog and eventually make money with it.
Start With Your Why
Before we talk about your first step, give yourself a break and think about why you want to do this.

If money is the only reason, than you'd better prepare yourself for delayed gratification. It can take up to 6-12 months before you see your first dime. The reason simply is, that Google needs time to trust your site. No trust = bad ranking = only few people know that your site even exists = almost zero traffic.
Statistically, after 6 months the majority of newbie bloggers give up. Most of them probably are close to their breakthrough, but as they don't see much of a result, they leave and call blogging a scam.
If you are really interested in blogging about something you're passionate about, then getting some money out of it will not be you're primary goal. At least the excitement to share your knowledge and put down in words what you have to offer will be the medicine to keep your blogging activities alive.
Once you take off financially, you can enjoy the ride.
Choose A Sub-Niche
When you take a look at Google, you will find that almost every topic is already covered multiple times. This can sometimes lead to discouragement. But don't be.
On the one hand, there are many sub niches and you just have to make sure that you fish in a smaller pond, where you have less competition. On the other hand, like Sinead O'Connor once knew: Nothing compares to you. Even, if you write about the same topic like hundred other guys, you will give different answers.
Why? Because every one is a unique combination of different talents. No one has made exactly the same experiences as you and knows all the stuff you do.
Lastly, The best will always rise to the top, no matter where they start from.
The task is to find a sub niche within your niche.
For instance if you are a pro music producer, you may want to focus on music production with Apple's' Logic Pro X. In my opinion it's always better to be the best in a sub niche with low competition than average in a big niche.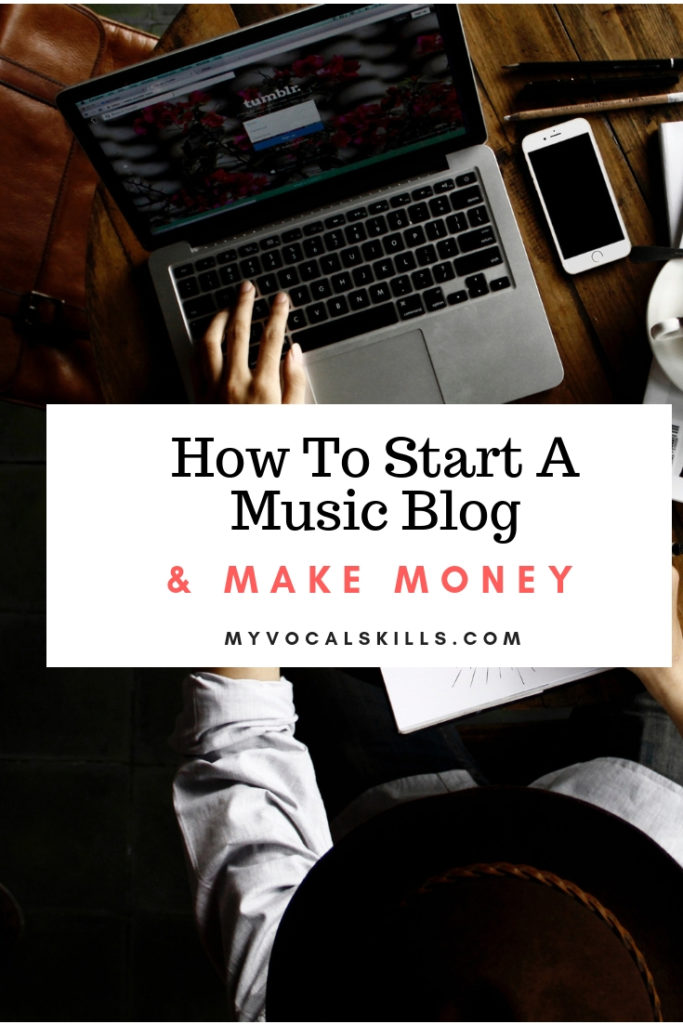 Get Your Domain & Learn Blogging
Next step is to get a domain with a coherent name like e.g. "producewithlogic". Always look for a .com domain as these are the most respected ones. After you've purchased the domain, you also need a host provider. There are several around like Go Daddy or Host Gator.
Especially for bloggers, I personally recommend Wealthy Affiliate. They do a great job in hosting and also offer a comprehensive step-by-step training program about blogging and monetizing.
Although blogging is no rocket science (which Elon Musk claimed to have learned through books), you have to follow some rules with regard to …
– How to set up an article
– How to find the right keywords to use in your post
– How to implement some SEO hacks, so that you get ranked on Google, Bing and Yahoo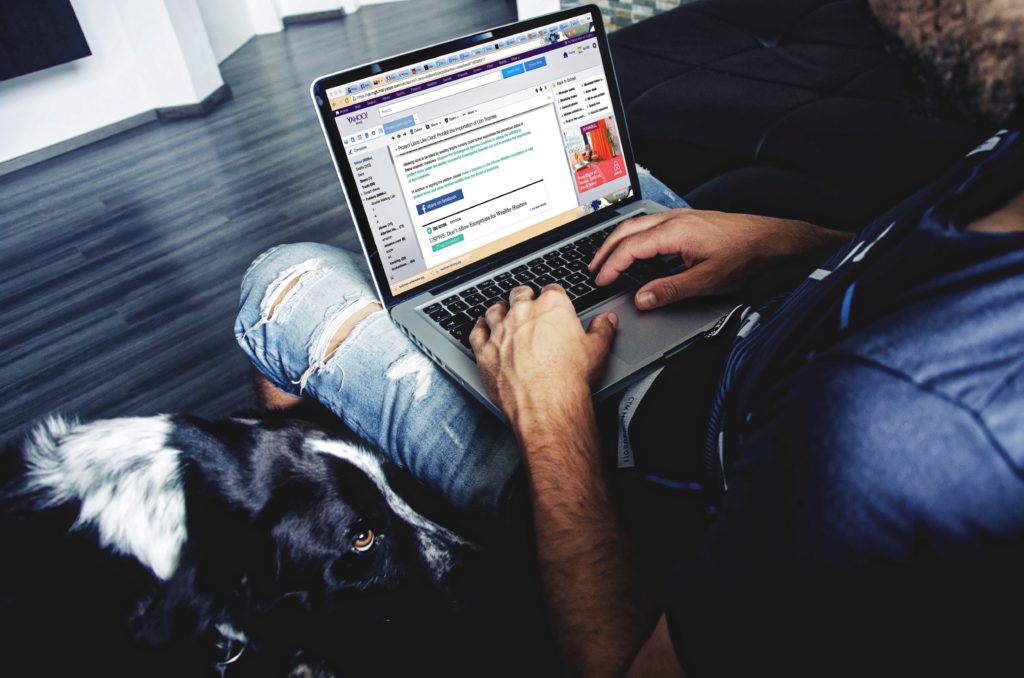 You save yourself some precious time just to follow the program and execute, what you learn instead of browsing the internet to seek answers yourself.
The good thing about the Wealthy Affiliate program is: You can immediately start blogging and refine your skills along the way.
Your task is to write a new blog post at least 2 times/ week. That should just be a matter of writing down what you already know. That's's possible.
In the beginning it can feel intricately, but just because you're not used to it. Once you integrate writing in your weekly routine, it will become more and more natural to you.
Create Traffic – Find Your Audience
All right, so you're still with me. Great. I can already picture you shooting out your posts. Now it's time to think about generating traffic.
1) Search Engines
No doubts, the traffic source no1 is – Google. When you make it on the first page of Google you've done everything right and visitors will flock in passively. The bad news is: depending on your niche, this can take a while.
As already mentioned: Don't expect to get high Google rankings in the first couple months. Google observes and examines your website on a regular basis. Just keep on writing awesome and relevant content and apply some SEO hacks. Everything else is just a matter of time.
I've recently participated in a training, where the presenter shared some Google Analytics of 5 different sites. Although in different niches, they were comparable regarding the invested effort of it's owner.
Everyone was struggling with rankings and traffic until the 6-8 month mark of its existence. Suddenly there was a sharp uplift of traffic followed by a constant rise over the next months.
2) Social Media
If you don't want to rely on Google alone, I have good news for you. You have other options to boost the traffic to your site. I recommend throwing it all on the wall and see what sticks.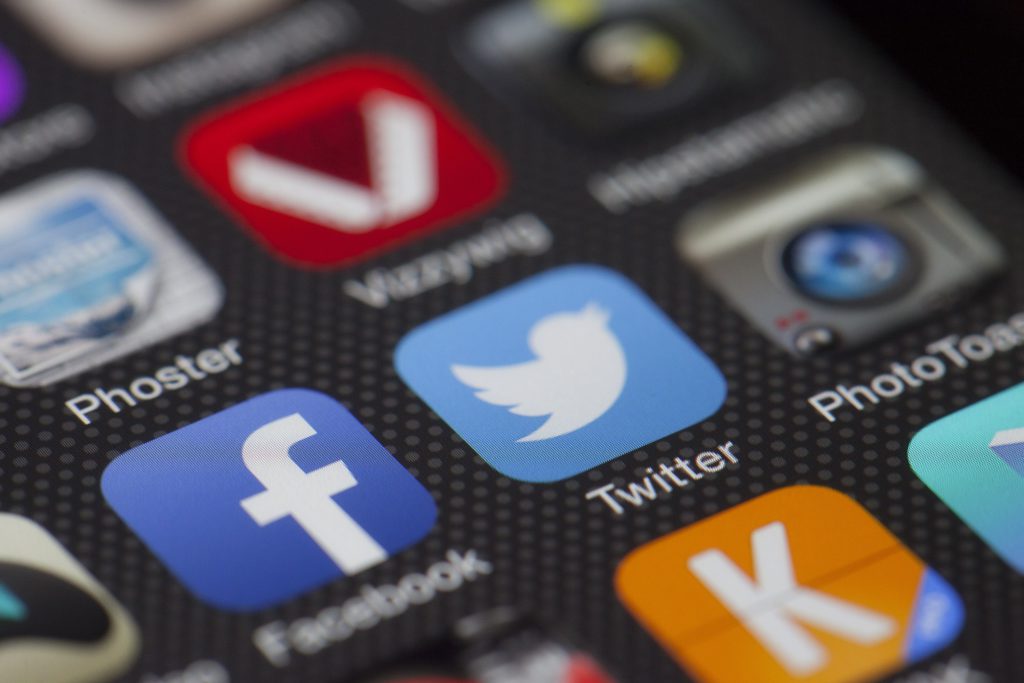 The best results you can be expected from Facebook, Twitter, Instagram, Pinterest and YouTube.
The task here is not to simply post or tweet, but follow other people in your chosen field, engage in discussions and gain authority. Rule number one is "create value".
Gary Vaynerchuck is an expert in this field. You can check out my review of Crushing it!. If you want the deepest knowledge and mindset how to use social media for your success then his books are must have.
3) Discussion Forums
This can be a secret weapon for traffic generation and I tell you why. That's the place, where your target group assembles. Forums like Reddit or Quora are basically created to connect people who have questions with people who know the answers.
Here's, how it goes. Get a free account and subscribe to a subcategory (your niche). Then simply answer upcoming questions and link to a specific post of your site. So, let's say someone asks how to create new drum patterns in Logic Pro X. You answer the question on a general level. Then you write something like "Actually I've recently written an article about exactly how to create new drum patterns".
If you're general answer signals, that you know what you're talking about, he and many other will click on your link to get in depth information.
Although this is a method to bring some more visitors to your site, it is basically creating value to other people. Overall, guy will be glad having his questions answered.
That's's great stuff, you have to try out and see how it works out for you. Just bear in mind that you stick to the policy of forums like Reddit or Quora. You always have to provide valuable answers. They allow you to post a link to your post in addition, but forbid to post any affiliate links.
Monetize Your Blog
Last, but certainly not least you will want to make some good money out of what you've built up so far. It doesn't make much sense to think about monetisation, when starting out brand new. Once you managed to create a constant and relevant traffic stream to your site, it's time to make some money.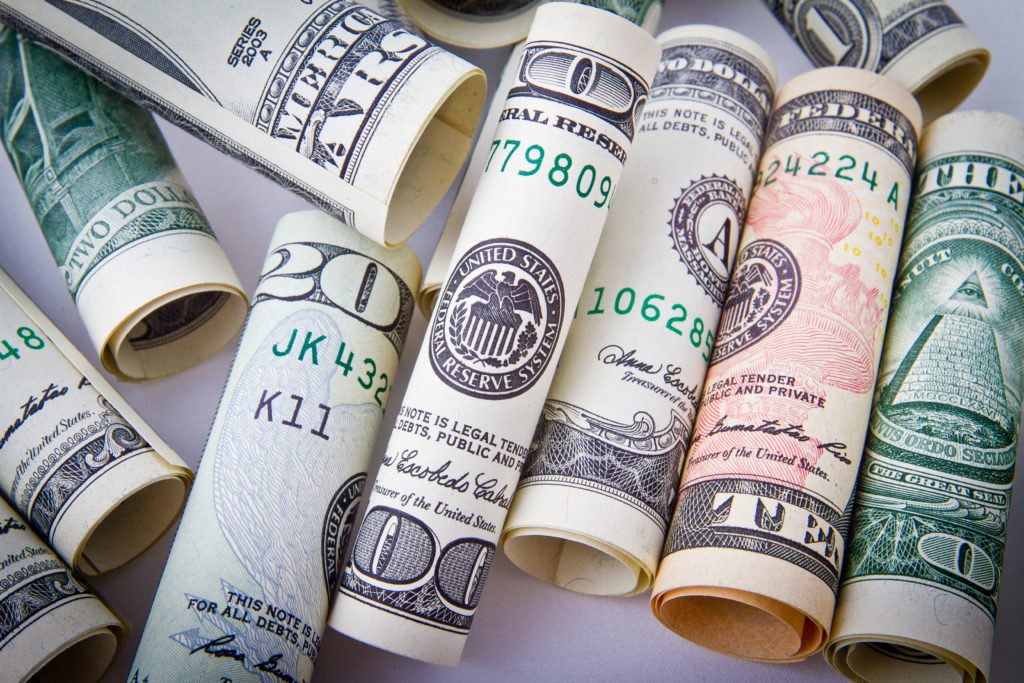 It's like you have an offline shop, where interested people keep coming in and you need some products to sell. With an online business, you have several product options.
1) Sell advertising space on your website
Most prominent products are Google Adsense, Amazon CPM ads or Media.net. A lot of bloggers do this, but I personally would not recommend it.
On the one hand, you get very little money, even if you have thousands of visitors a day. On the other hand, it can really spoil your website and your credibility.
You have to try it out for yourself. Some ads can be more decent, but in general there are better ways for monetizing.
2) Sell other people's products = affiliate marketing
A great way to make money is recommending other products as an affiliate. Let's say you write about the newest drum kit plugin and how it can enhance the quality of your tracks. At the end of your review you post a link, where your readers can purchase the plug-in.
If a user clicks on this link and eventually buys the product, you get paid a commission.
In order to do so, you first have to participate in the affiliate program of the company. You will be provided with an affiliate link that tracks the customers coming from your site.
Within the music niche there are many, many programs. Just google, e.g "music production affiliate program".
There are some bigger overarching companies like Clickbank, who comprise thousands of different products.
Another important program is Amazon Associates.
Sometimes you have to directly connect with the company of the product, but most of them have some already affiliate programs in place.
3) Sell your own product
Probably one of the most lucrative ways to make money out of your blog is to sell your own product. That's definitely not for everyone. There are many bloggers, who are skilled researchers and know how to write enticing reviews. The can probably write about anything.
But if you are a well-trained and experienced musician, you can create your own product like a training course, e-book, coaching program – you name it.
Certainly, it comes with some additional workload, but if it sells well, it's more than worth it.
Conclusion
Deciding to start your own music blog is definitely a good idea, if you are experienced in your art, like to write and interact with people. The music niche is full of opportunities.
If you are interested in making some money on the side – who isn't?- there are certain steps to follow. 1. Find your niche (you've already selected) 2. Get a domain and hosting service 3. Write content 4. Get traffic and 5. Monetize your blog.
From my own experience I can say that it is an exciting and enjoying journey.
If you want to start your own music blog right now, I can highly recommend the Wealthy Affiliate training program, where you will get all information and free web hosting (for members). They offer a free membership (with limited access), what is a perfect option to see if you like it.
Sincerly
Felix
Please follow and like us: