Starting to learn something new is always an exciting endeavor. The prospects of what you can do and achieve with your new skill will often lead to initial euphoria.
Singing, for sure, can be one of the personally most rewarding skills to learn. Due to Its deep emotional connection with our soul, once we are able to sing with confidence, we feel liberation.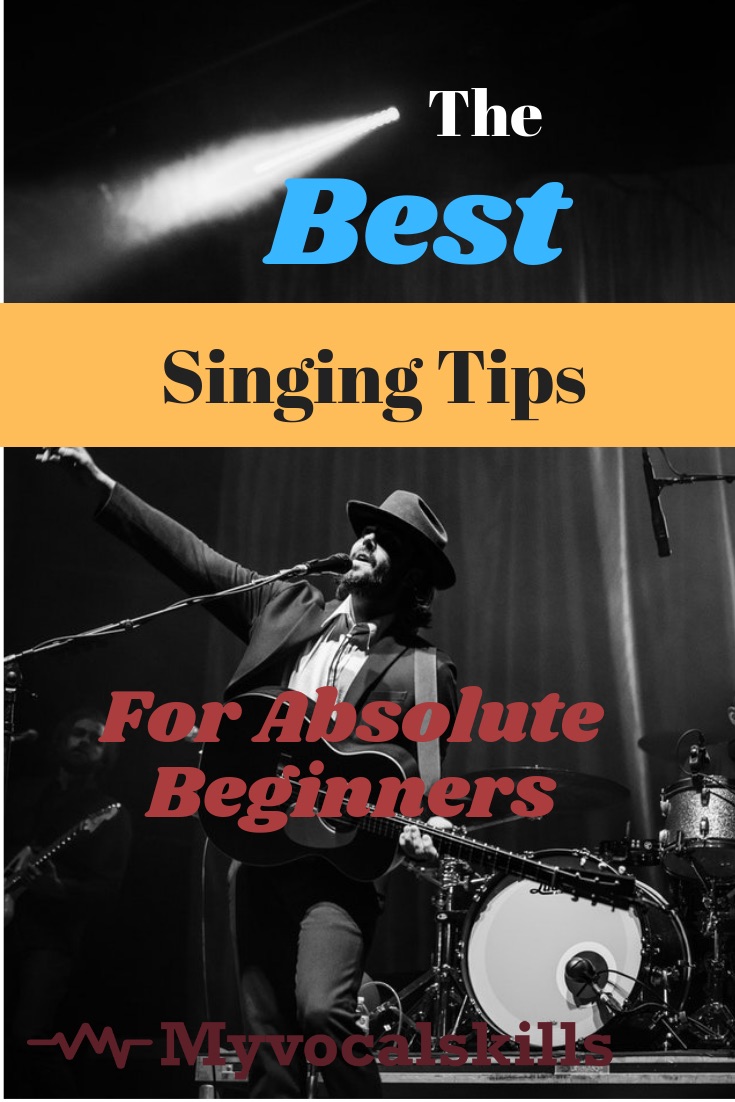 At the same time, it can be overwhelming to figure out how to take the first steps. Questions, that often appear are "Can I really learn how to sing?", "Where should I learn?", "How much does it cost?", "What are the best exercises?".
In this quick guide, I will share the best singing tips for beginners to get you on the right track.
Where Can You Best Learn Singing?
One of the best ways to learn to sing is with a voice teacher.
There's no doubt about it, you can get great educational stuff from other sources, but a vocal coach has two important tasks and benefits.
1. He examines your voice. Therefore, he's not only aware of your limitations, but also knows the reasons.
2. He instantly corrects you and guides you in the right direction.
When you follow a singing program, your intentions are probably good. Problem is, due to lack of feedback, you still don't know if what you're doing is correct.
The downsides of hiring a singing teacher are obvious
1. It's expensive: At least $50/hour, once per week and I would see at minimum 2 years of training adds up to around $ 5.000. Not everyone has this amount of extra cash to spend.
2. Location and time management: You have to schedule your singing lessons and drive to your teacher's place every time. Although most lessons are only 50 minutes, you have to block 2-3 hours on your calendar every week.
That can be tricky, especially if you have a job and or a family. It's possible, but you better are good at time management.
Not Much Money? Try This.
If you decide that in spite of all the benefits, you don't want to hire a vocal coach, you still have options. Thanks to the great invention of the 21st century, you can start your voice training on your own.
1. Subscribe to an Online Singing Courses: There are a bunches of comprehensive online programs available. They offer profound training sessions with lots of exercises from breathing to increasing vocal range.
The advantages of such singing programs are, that they are structured, concise and often come with plenty of bonus material. One of the good ones is Singorama. I put it to the acid test and genuinely can recommend it. Check out my Singorama review and learn more about this vocal program.
2. Free Online Singing Training: To get some first ideas how vocal training works, you can browse YouTube for free singing tutorials.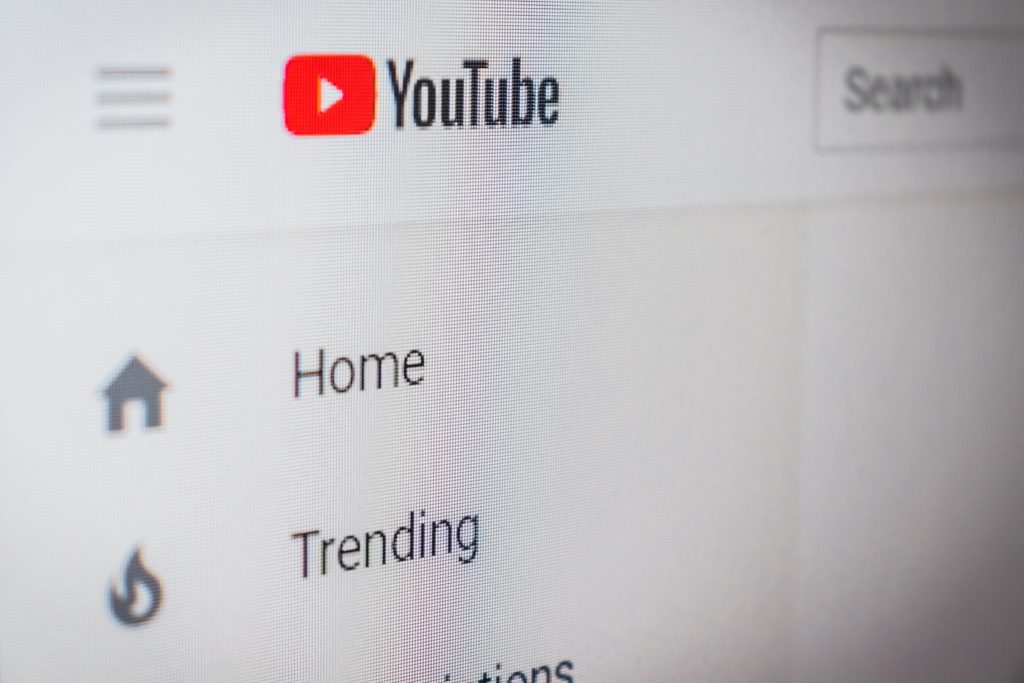 I can tell you, that there are some very competent coaches around. If you search hard enough, you will find many useful tips. To save you some precious time, I've preselected The Best Free Online Singing Lessons for you.
3 Basic Exercises To Connect With Your Voice
1. Lip roll: The very first exercise I would suggest you start with is the lip roll. You probably did this already many times inadvertently.
The reason, this is such an important and valuable exercise is, it shows you how well your airflow works. The basic of the basics is that you literally sing on your airflow. By doing the lip roll exercise you practice using the right support of air.
Start with a single note lip roll. After you figured that out, try to lip roll the verse or chorus of one of your favorite songs. When you go higher, you need more air supply. That's exactly how's its done in singing.
2. Humming: A great way to warm up and activate your resonating cavities is humming.
Make sure you do it in a very soft way. Humming is excellent for going from chest to head voice smoothly. Start at the bottom of your voice and go up in thirds (e.g. C-E-G-E-C) until mid high.
3. Vocalizing using vowels: Most of your singing will be based on vowels. That's why it's a good idea to start working on it from the very beginning.
It's of great importance that you don't sing from your throat. I want to stress this, because it is significant for your whole singing technique. For your first step, just imagine singing the vowels right from your nose.
Sing on an ascending scale (just like in the humming exercise), but don't go higher any than middle voice, if you notice signs of pushing or cracking.
Note: Practice patiently and don't rush through the exercises. Keep your attention on correct execution and train your awareness.
Do this at least 3 times a week for 30 minutes and give it 4 weeks of duration. Record a song before you start the mini-training and after 4 weeks of practicing. I bet you will hear and feel improvement already.
If you want more exercises, take a look at 4 Ways To Improve Your Singing Voice
Some Things You Must Know
1. I don't know where you are right now. Maybe you can't carry a tune at all or have a singing range of just one octave. In the end, it doesn't really matter. You can always improve your vocal skills.
2. If you look for a quick fix – forget it. With the right technique and good guidance, you will see noticeable results. Nevertheless, you won't learn how to sing in 1 week, 1 month or 1 year.
3. Learning how to sing is also personal development. You will experience much more than just singing the right notes.
4. If you'taste blood, you will become prone to overdo things. Just don't. It doesn't make sense practicing 6 hours a day. I've done it and it only left me with a hoarse voice. Be smart. Practice regularly, practice intensively, but not longer than one hour.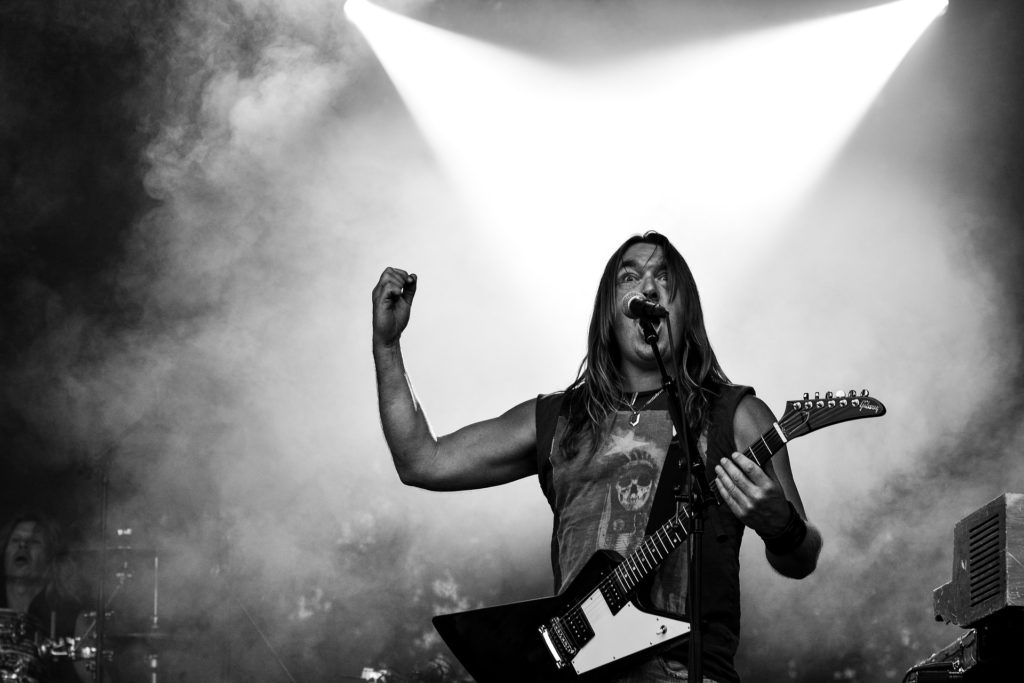 5. If you love singing and you really want to do this – never, ever give up. There may come times, when you question yourself out of frustration. Don't give up. Singing is great and liberating. I'm glad I didn't give up, when it seemed I wasn't getting anywhere.
6. Have fun. You only have one life. Enjoy it and don't go so hard on yourself
Conclusion
When you think about improving your vocal abilities and learning how to sing, there's no way around learning it from somebody else. There are different options available, suited to meet your individual requirements and resources like money and time.
Regardless, if you choose a personal vocal coach, an online singing program or benefit from free online lessons via YouTube, every choice has its advantages and disadvantages.
Just bear in mind that it takes discipline, patience and a smart approach to ultimately achieve your goals.
Liked what you just read? Please leave me a comment and share your opinion.
Sincerely
Felix