Breathing in singing has always been a big misunderstanding. Different terms like "Breath support", "Breath control" or "Breathing from your diaphragm" circulate in the vocal world and can lead to misconception how to properly work on the airflow. When I was a beginner singing student, it was all Greek to me and I got the wrong impression how to use breathing for a better vocal performance. In the end it doesn't really matter what you call it. When you search the internet, you can get confused by hundreds of important breathing exercises.
As I like to keep things simple, I want to share with you exactly 3 of the best breathing exercises for singers that I get acquainted with over the last 15 years.
What's all the fuss about?
First off, I want to clear your mind and give you the right concept of breathing in singing.
Without any doubt, breathing properly is important to your singing abilities. As I already mentioned in different articles, the ideal singing technique is singing freely with primarily using the air to produce the sounds. Check out "Bernoulli principle" and you'll discover that this is the physics behind singing. In short: Air passes the vocal chords, vocal chords close and sounds are being produced. So the goal of any singing technique can only be to relax everything else in your throat, let the air pass and making the sounds for you. All you have to learn with respect to breathing is how to develop a constant air flow, that you can keep over a whole phrase.
If you've got the right exercises, it won't take you very long, maybe 3-4 weeks to make huge progress and improve your breathing as well as your singing.
Abdominal breathing
Before we even start to think about the first exercise, you have to check out, how you normally breathe. I don't mean in singing, just now. Take a look in the mirror and see if your chest expands when inhaling or your belly does. What do you see? Rule number one is, always belly breathe. It will not only help you with singing, but can do so much more for you.
If you realize that abdominal breathing doesn't come naturally to you, you have to practice that first. Lay down, put your hands on your belly and concentrate on softly breathing into your belly. You should feel your belly uplifts under your hands. Don't force it, don't push it, just concentrate on it and it will happen. When you got this, recheck during the day. Once you've internalized it, your body won't go back to chest breathing anymore.
Time for the real deal
As you're perfectly prepared and abdominal breathing is already yours, we will get right into the best exercises for singing – at least I know.
Exercise One: Lip rolls
This is for sure the best exercise to start with. When we were kids, we all have done this accidentally, because it just makes funny sounds. In fact, lip rolls are perfect to work on your air flow.
How to do it:
– Inhale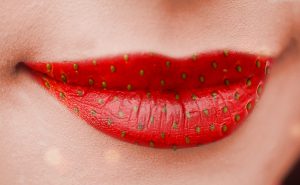 – Press your lips softly together
– Exhale, so that your lips quickly open up and close again, open up and close again. It will sound like an engine.
(Consider letting your lips loose to make this happen. If you press them together too tightly, they will stick together and nothing's gonna happen).
– Now add a pitch to it.
– If you've mastered a constant engine sound on one pitch, you can try to lip roll a melody.
– You will find, that lower pitched notes are much more hard to maintain than higher notes. That's because we need to use more air here. If you practice, your body will figure out how to deal with different pitches and finally keep a constant airflow through a lipped roll song.
Exercise Two: Diaphragmatic breathing
Now we work on your diaphragmatic breathing and air retention.
How to do it:
– Lay down on the floor and put your hands on your belly
– Inhale trough the nose
– You can feel your belly uplifts by moving your hands
– Stop inhaling and try to hold this belly position for 5-10 seconds
– Exhale trough your mouth
– Repeat it 5-10 times
Exercise Three: Diaphragmatic breathing
Goal of this exercise is to compress the air and release it slowly over an extended time period.
How to do it:
– Stand up and bring your hands to your hips
– Take a deep breathe trough your nose until you feel your abdomen expands sideways.
– Bring your tongue to your teeth
– Very slowly release the air through your teeth
– If you do it correctly, you will hear a hiss
– Aim to prolong the hiss for at least 10 seconds
– Repeat 5 times
If you almost faint in your first attempt, you've done it right 🙂 After some days, you will constantly increase the hiss time. If you can make it to around 30 seconds, that's more than you will ever need in a song.
Remember, this is the way your breathing will work in a song and enables you to always keeping you connected with the air flow.
Bonus Exercise – Walk the Walk
In my early years, I was always eager to practice as often as possible.
So, I was very glad when my teacher introduced me to this breathing exercise, I could use, when I was walking.
How to do it:
– While walking moderately, inhale slowly through your nose as long as possible.
– Count your steps while breathing in. You should at least be able to make 4 steps.
– Then breathe out slowly trough your mouth.
– Count your steps while breathing out. You should at least be able to extend to 4 steps.
Conclusion
While proper breathing is a prerequisite for a skilled singer, it shouldn't be overwhelmingly complicating and confusing.
From my experience, a good diaphragmatic breathing technique can be developed in 3 simple steps.
Once you've learned and mastered them, you will be able to make it smoothly through a song with perfect connection to your airflow.
Tell me, what's your favorite breathing exercise?